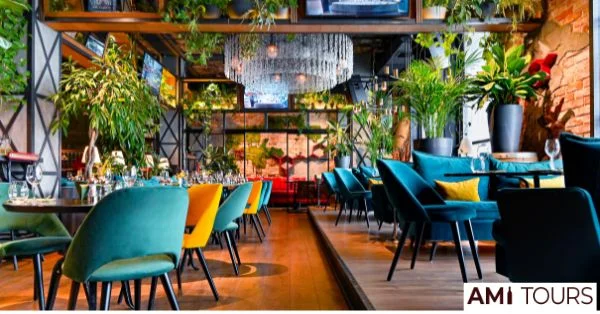 If you're looking for a winery and restaurant in the Moorooduc area of Victoria, look no further than Barmah Park Restaurant & Cellar Door. This family-owned establishment offers a variety of wines, delicious cuisine, and a beautiful venue for events.
First and foremost, Barmah Park has its own winery, producing a range of red, white, and sparkling wines. You can taste their wines at the cellar door, which offers both indoor and outdoor seating. They also host events like wine tastings, live music, and more.
The restaurant at Barmah Park offers a seasonal menu that focuses on fresh, locally sourced ingredients. Their menu is diverse, featuring everything from charcuterie boards and small bites to hearty main courses. Some of their standout dishes include the crispy pork belly and the slow-cooked beef cheek.
If you have any dietary restrictions or preferences, the restaurant is more than happy to accommodate them. They offer vegetarian, vegan, and gluten-free options, and can adjust dishes as needed to meet your needs.
In addition to the winery and restaurant, Barmah Park is also a popular venue for events. Their event spaces are surrounded by lush gardens and offer a variety of amenities to make your event special. They've hosted everything from weddings and corporate events to community gatherings and charity fundraisers.
Don't just take our word for it – Barmah Park Restaurant & Cellar Door has received many positive reviews from past customers. Visitors rave about the friendly service, delicious food, and excellent wines.
If you're planning to visit Barmah Park, they are located at 945 Moorooduc Highway, Moorooduc VIC 3933. They are open from Thursday to Sunday, from 11am to 5pm. Be sure to check their website for any special events or promotions.
In conclusion, Barmah Park Restaurant & Cellar Door is a must-visit destination in Moorooduc for wine lovers and foodies alike. Their beautiful winery, delicious cuisine, and stunning event spaces make them a great choice for any occasion. Don't miss the chance to experience all that Barmah Park has to offer.
Plan Your Wine Tour With Ami Tours
Are you looking to spend an amazing day tour at Yarra Glen Winery, Healesville wineries, Yarra Valley wineries or Mornington Peninsula wineries? Look no further; we've got the best Yarra Valley winery tour packages and Mornington Peninsula winery tour packages Melbourne has to offer. We cover the finest Yarra valley wineries and Yarra valley wineries restaurants.
If you are in Carnegie, Victoria 3163, and looking for Ami Tours below is the best way to visit us.
Contact us
Ami Tours
03 5907 7227
bookings@amitours.com.au
18/786 Princes Hwy, Springvale VIC 3171
*Find us on Google Map