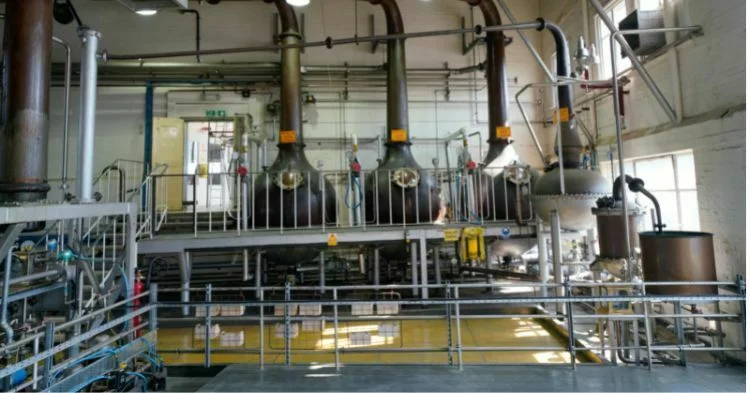 The Four Pillars Gin Distillery is a must-see for anyone who loves gin in within the Yarra Valley region in Victoria. The distillery is renowned for making some of the best gins in Australia made with a selection of local and unique ingredients.
On arrival upon arrival at Four Pillars, visitors are met by the welcoming tasting area and distillery located in a stunning and rustic building. The helpful and knowledgeable personnel are at Four Pillars are more than eager to take visitors for a guided excursion through the distillery providing the process of making gin and the story of the company's history.
The gin made by Four Pillars is truly exceptional and is crafted using local-sourced ingredients and unique botanicals that give it a distinct flavor. The distillery makes a variety of gin types that include the renowned Rare Dry Gin, which is made from a mix of both traditional as well as Australian botanicals.
Alongside the tours and tastings, Four Pillars also offers an array of occasions and experiences, like workshops on making cocktails and gin. The bar on site, The Gin Palace, serves a selection of cocktails made with gin and a variety of local-sourced food and beverages.
Overall the Four Pillars Gin Distillery in Yarra Valley is an absolute must-see for anyone who is visiting the Yarra Valley. The combination of premium Gin, friendly staff, and extraordinary tasting experiences make an unforgettable visit.
However, Four Pillars is more than simply making delicious Gin. The company is committed to sustainability as well as giving back to communities in the area. The distillery sources its ingredients locally whenever possible and has implemented a number of environmentally-friendly practices, such as using solar power and recycling water. Additionally, Four Pillars supports several local organizations and charities.
It doesn't matter if you're a Gin enthusiast or simply want to experience some new things, a trip to the Four Pillars Gin Distillery is certain to be a highlight on your trip to the Yarra Valley. If you're planning your next trip in the Yarra Valley, be sure you add a visit to the Four Pillars Gin Distillery in your itinerary. You will not be disappointed!
Plan Your Next Winery Tours With Ami Tours
Are you looking to spend an amazing day tour at Yarra Glen Winery, Healesville wineries, Yarra Valley wineries or Mornington Peninsula wineries? Look no further; we've got the best Yarra Valley winery tour packages and Mornington Peninsula winery tour packages Melbourne has to offer. We cover the finest Yarra valley wineries and Yarra valley wineries restaurants.
If you are in Footscray, Victoria 3011, and looking for Ami Tours below is the best way to visit us.
Contact us
Ami Tours
03 5907 7227
bookings@amitours.com.au
18/786 Princes Hwy, Springvale VIC 3171
*Find us on Google Map