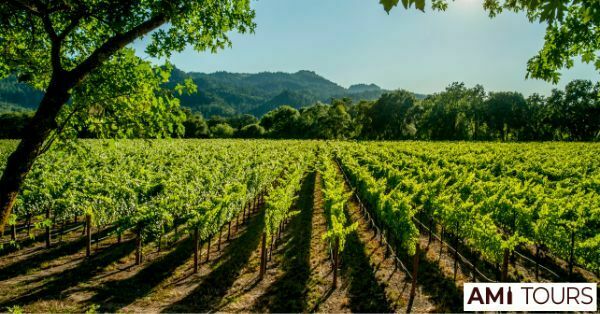 Nestled in the rolling hills of Heathcote, VIC 3523, Jasper Hill Vineyard is a hidden gem that has been producing some of Australia's best wines for over 40 years. Founded in 1975 by Ron and Elva Laughton, the vineyard has become renowned for its high-quality, biodynamic wines and its commitment to sustainable winemaking practices.
The Wines
Jasper Hill Vineyard produces a range of wines, each with its unique characteristics and flavors. From the rich, full-bodied Georgia's Paddock Shiraz to the elegant, earthy Emily's Paddock Shiraz, each wine is a testament to the Laughton's dedication to quality and sustainability.
The winemaking process at Jasper Hill Vineyard is a labor of love. The Laughtons use biodynamic and organic farming practices to grow their grapes, eschewing pesticides and chemicals in favor of a more natural approach. This, in turn, produces healthier vines and grapes, resulting in higher-quality wines.
The Vineyard and Winery
Located in the heart of Heathcote, Jasper Hill Vineyard benefits from the region's unique terroir. The soil and climate create ideal conditions for growing Shiraz, and the Laughtons have taken full advantage of this. They have carefully planted their vineyards in a way that maximizes sun exposure, slope, and aspect to produce the best grapes possible.
The winery at Jasper Hill Vineyard is a marvel of sustainable design. It was built using natural materials and features solar power and rainwater harvesting to minimize its environmental impact. The winery also has a focus on minimal intervention winemaking, meaning the wines are allowed to ferment and age as naturally as possible.
The Cellar Door
Visiting Jasper Hill Vineyard's cellar door is an experience to remember. The knowledgeable and friendly staff are always on hand to guide visitors through a tasting of the winery's different wines, explaining the unique flavors and characteristics of each one.
The estate's beautiful surroundings and stunning views make for a relaxing and enjoyable experience, while the commitment to sustainability ensures that visitors can enjoy their wines with a clear conscience.
The Estate
The Jasper Hill Vineyard estate is a beautiful place to spend an afternoon. The picturesque vineyards and winery provide a perfect backdrop for a leisurely stroll, while nearby attractions, such as the Heathcote National Park, provide opportunities for hiking and outdoor activities.
The vineyard also hosts various events and promotions throughout the year, including wine tastings, tours, and special offers.
Reviews and Testimonials
Visitors to Jasper Hill Vineyard are consistently impressed with the quality of the wine, the beauty of the estate, and the knowledge and friendliness of the staff. The vineyard has received numerous awards and accolades, including being named one of Australia's top 10 wineries by Gourmet Traveller Wine magazine.
Conclusion
Jasper Hill Vineyard is a must-visit destination for anyone who loves great wine and stunning scenery. The Laughton family's commitment to sustainable winemaking and biodynamic farming practices ensures that visitors can enjoy their wines with a clear conscience, knowing that they are supporting a vineyard that cares about the environment.
If you're in the Heathcote area, make sure to plan a visit to Jasper Hill Vineyard. You won't be disappointed!
Plan Your Wine Tour With Ami Tours
Are you looking to spend an amazing day tour at Yarra Glen Winery, Healesville wineries, Yarra Valley wineries or Mornington Peninsula wineries? Look no further; we've got the best Yarra Valley winery tour packages and Mornington Peninsula winery tour packages Melbourne has to offer. We cover the finest Yarra valley wineries and Yarra valley wineries restaurants.
If you are in Brighton, Victoria 3186, and looking for Ami Tours below is the best way to visit us.
Contact us
Ami Tours
03 5907 7227
bookings@amitours.com.au
18/786 Princes Hwy, Springvale VIC 3171
*Find us on Google Map