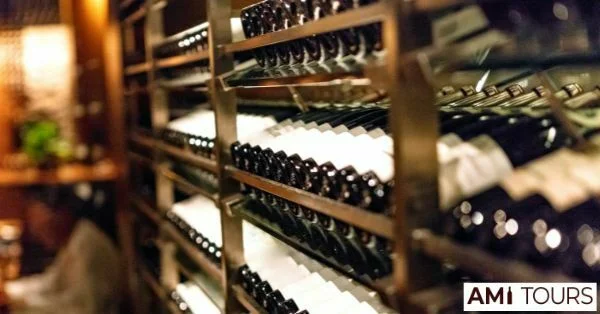 Payten & Jones is a boutique winery located in Healesville, VIC 3777, that produces premium wines with a focus on minimal intervention and maximum flavour. Their mission is to create wines that are true expressions of the terroir and the grape varieties they work with, while also being approachable and enjoyable for all wine lovers.
One of the main attractions of Payten & Jones is their excellent range of wines. They produce a variety of wines, including Pinot Noir, Shiraz, Chardonnay, Riesling, and more. Their winemaking philosophy is based on minimal intervention, which means that they use traditional techniques to produce their wines, with a focus on natural fermentation, gentle handling, and aging in oak barrels. The result is wines that are complex, elegant, and full of character.
The tasting room at Payten & Jones is the perfect place to sample their wines and learn more about their winemaking process. The tasting room is designed to be welcoming and relaxed, with comfortable seating and a warm atmosphere. They offer a variety of tasting options, from a basic tasting to a more comprehensive wine and food pairing experience.
If you're feeling hungry, Payten & Jones also has a restaurant on site that serves delicious food to complement their wines. The restaurant offers a range of dishes that are designed to showcase the best of the local produce, and they change the menu regularly to keep things interesting. Some of their standout dishes include the slow-roasted lamb shoulder and the grilled cauliflower with hazelnuts and sage.
In addition to their great wines and food, Payten & Jones has received many positive reviews from past customers. Visitors rave about the quality of the wines, the friendly and knowledgeable staff, and the beautiful location of the winery.
If you're planning to visit Payten & Jones, they are located at 6 Payten Road, Healesville VIC 3777. They are open from Thursday to Sunday, from 11am to 5pm. Be sure to check their website for any special events or promotions.
In conclusion, Payten & Jones is a must-visit destination in Healesville for anyone who loves great wine and food. Their commitment to minimal intervention winemaking, their beautiful tasting room, and their delicious restaurant all make for an unforgettable experience. Don't miss the chance to visit Payten & Jones and taste some of the best wines in the Yarra Valley.
Plan Your Wine Tour With Ami Tours
Are you looking to spend an amazing day tour at Yarra Glen Winery, Healesville wineries, Yarra Valley wineries or Mornington Peninsula wineries? Look no further; we've got the best Yarra Valley winery tour packages and Mornington Peninsula winery tour packages Melbourne has to offer. We cover the finest Yarra valley wineries and Yarra valley wineries restaurants.
If you are in Brighton East, Victoria 3187, and looking for Ami Tours below is the best way to visit us.
Contact us
Ami Tours
03 5907 7227
bookings@amitours.com.au
18/786 Princes Hwy, Springvale VIC 3171
*Find us on Google Map