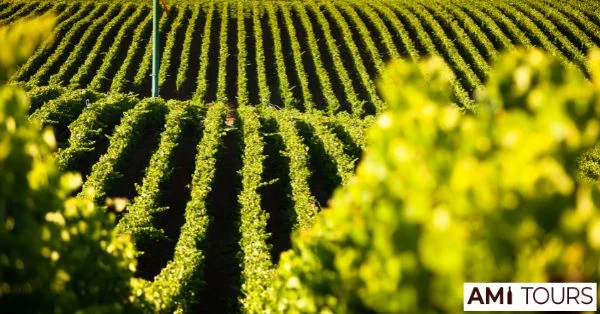 Sutherland Estate is a premier vineyard located in Dixons Creek, VIC 3775. It is dedicated to producing high-quality wines that reflect the unique terroir of the Yarra Valley. With its picturesque location and excellent wine selection, Sutherland Estate is a must-visit destination for anyone who loves wine.
At Sutherland Estate, the wines are the stars of the show. They produce a variety of wines, including chardonnay, pinot noir, and cabernet sauvignon. Each wine is carefully crafted using locally-sourced grapes and traditional winemaking techniques, resulting in wines that are full of character and complexity.
The vineyard and winery at Sutherland Estate are designed to be both functional and aesthetically pleasing. They use sustainable practices in their wine-making process, ensuring that their impact on the environment is minimal. Visitors can take a tour of the vineyard and winery to learn more about their winemaking process and philosophy.
The cellar door at Sutherland Estate is a must-visit for anyone who wants to taste their wines. The cellar door is designed with a modern and welcoming atmosphere, and it offers a variety of tasting options, from a basic wine tasting to a more comprehensive food and wine pairing experience. The friendly and knowledgeable staff are always on hand to help visitors find the perfect wine to suit their tastes.
In addition to their excellent wines, Sutherland Estate has a variety of other attractions and activities to offer visitors. The estate is located in the heart of the Yarra Valley, which means that there are plenty of other attractions and activities nearby. Visitors can explore the surrounding countryside, take a hot air balloon ride, or sample some of the local cuisine.
Reviews of Sutherland Estate are overwhelmingly positive. Many visitors rave about the quality of the wines, the beautiful location, and the friendly and knowledgeable staff. With its excellent wine selection, picturesque location, and commitment to sustainability, Sutherland Estate is truly a standout vineyard in the Yarra Valley.
If you're planning to visit Sutherland Estate, it's located at 2010 Melba Highway, Dixons Creek VIC 3775. They are open from Wednesday to Sunday, from 10am to 5pm. Be sure to check their website for any special events or promotions.
In conclusion, Sutherland Estate is an excellent choice for anyone who wants to taste some of the best wines in the Yarra Valley. With its commitment to sustainability, excellent wine selection, and beautiful location, it's no wonder that Sutherland Estate has received so many positive reviews from past customers. Don't miss the chance to visit Sutherland Estate and taste some of the best wines that the Yarra Valley has to offer.
Plan Your Wine Tour With Ami Tours
Are you looking to spend an amazing day tour at Yarra Glen Winery, Healesville wineries, Yarra Valley wineries or Mornington Peninsula wineries? Look no further; we've got the best Yarra Valley winery tour packages and Mornington Peninsula winery tour packages Melbourne has to offer. We cover the finest Yarra valley wineries and Yarra valley wineries restaurants.
If you are in Narre Warren, Victoria 3805, and looking for Ami Tours below is the best way to visit us.
Contact us
Ami Tours
03 5907 7227
bookings@amitours.com.au
18/786 Princes Hwy, Springvale VIC 3171
*Find us on Google Map