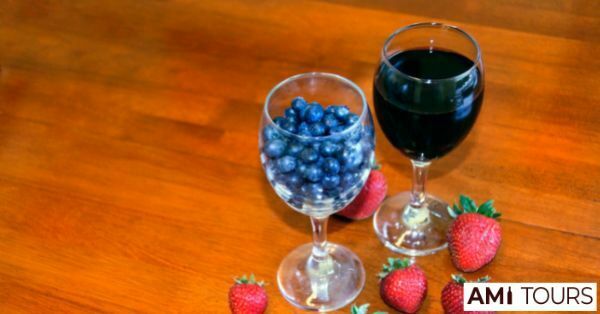 Badger Creek Blueberry Winery is a one-of-a-kind and creative winery in Australia's Yarra Valley. The Radevski family started the winery in 1999. It is known for its tasty blueberry wines and liqueurs.
Badger Creek Blueberry Winery is on a beautiful piece of land just outside of Healesville. It is surrounded by rolling hills and beautiful gardens. With its cool climate and well-drained soil, the Yarra Valley, where the winery is, is a great place to grow blueberries.
Badger Creek Blueberry Winery uses blueberries grown in the area to make a wide range of wines and liqueurs. Blueberry Liqueur, a sweet and fruity liqueur made from hand-picked blueberries, is the winery's best-known product. The liqueur is great by itself or as a part of cocktails or desserts.
Badger Creek Blueberry Winery makes more than just its liqueur. It also makes a wide range of other products that use blueberries. Blueberry port, blueberry sparkling wine, and blueberry dessert wine are some examples. All of the winery's products are made with natural ingredients and old-fashioned methods for making wine.
One thing that makes Badger Creek Blueberry Winery stand out is that it cares about the environment. The winery gets some of the energy it needs from the sun, and all of its blueberries are grown using sustainable and organic methods.
Badger Creek Blueberry Winery is a must-see if you're going to the Yarra Valley. The winery has guided tastings where you can learn about how wine is made and try a variety of its products. The winery's products can also be bought at its on-site cellar door or online.
On the property, there is also a beautiful garden and a place to have a picnic. The garden has many different kinds of plants, like blueberry bushes, flowers, and herbs. It's a great place to unwind and enjoy the beautiful views of the valley.
Badger Creek Blueberry Winery has something for everyone, no matter what they like. It's a one-of-a-kind place to visit in the Yarra Valley because it makes delicious blueberry wines and liqueurs and cares about the environment. So why not plan a trip to this amazing winery and see what it has to offer?
Plan Your Badger Creek Blueberry Winery Tour With Ami Tours
Are you looking to spend an amazing day tour at Healesville wineries, Yarra Valley wineries or Mornington Peninsula wineries? Look no further; we've got the best Yarra Valley winery tour packages and Mornington Peninsula winery tour packages Melbourne has to offer. We cover the finest Yarra valley wineries and Yarra valley wineries restaurants.
If you are in Richmond, Victoria 3121, and looking for Ami Tours below is the best way to visit us.
Contact us
Ami Tours
03 5907 7227
bookings@amitours.com.au
18/786 Princes Hwy, Springvale VIC 3171
*Find us on Google Map