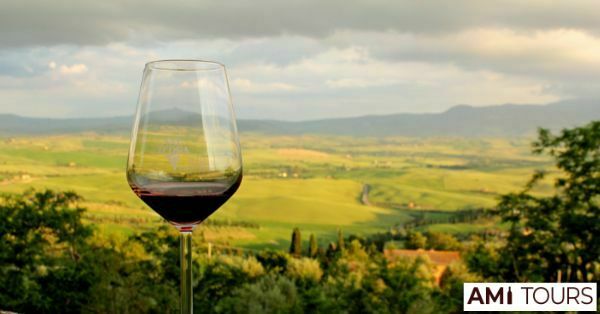 A picturesque village, Healesville can be found in the Yarra Valley, not far from Melbourne, in the Australian state of Victoria. Anyone who has even a passing interest in wine should make it a point to get to this town, since it is famous not only for its stunning scenery but also for its exquisite wines & Healesville wineries. There are quite a few outstanding wineries in the Healesville area that you shouldn't miss if you find yourself there on vacation.
The Tarrawarra Estate is widely regarded as one of the best wines in the Healesville wineries area. This estate features a gorgeous art museum, in addition to a winery and restaurant that are both breathtaking in their own right. The estate in and of itself is situated in a breathtaking natural location, and the museum within it showcases the work of some of Australia's most eminently skilled artists. The restaurant at the Tarrawarra Estate is renowned for serving delectable regional food, and the estate itself is famous for producing world-class Pinot Noir and Chardonnay wines.
Yarra Yering is yet another prestigious winery located near Healesville. This winery, which can be found just outside of town, is well-known for producing Pinot Noir and Chardonnay wines that have won awards. The Yarra Yering also features a restaurant that is known for its excellent regional food; as a result, it is an excellent choice for a spot to eat lunch while you are touring the area.
In addition to its many vineyards, the Healesville region is home to a variety of craft brewers as well as cideries. Both of these types of establishments welcome visitors. The area is well-known for its thriving craft beer and cider culture, and a good number of the local breweries and cideries host tastings and tours of their facilities. This is an excellent opportunity to get a feel for the local craft beer and cider industry, and you might even end up finding a new beverage that you particularly enjoy.
In addition to producing some of the most mouthwatering wines, beers, and ciders in the country, the Healesville wineries region is also home to a variety of breathtaking natural wonders. Since many of the vineyards and other attractions are situated in breathtaking natural settings, this area is an excellent destination for outdoor activities like hiking and picnicking.
The Maroondah Reservoir Park is one of the most well-known destinations in the Healesville neighborhood. This park is an excellent location for going on a trek or having a picnic, and it provides breathtaking views of the area that is surrounding the park. The park is home to a number of hiking paths as well as picnic sites, making it the ideal location to spend a day unwinding in the fresh air and natural surroundings.
The Healesville Sanctuary is another well-known destination for tourists in the Healesville neighborhood. This sanctuary is home to a number of Australian creatures that are indigenous to the continent, such as kangaroos, wallabies, and koalas. Additionally, the sanctuary provides both guided tours and hands-on experiences, making it an excellent location to gain a deeper understanding of the distinctive flora and fauna of Australia.
If you are thinking about taking a trip to Healesville and would like to stop by some of the best wineries in the area, you will find that you have a lot of opportunities from which to select. You will be able to find something that meets both your requirements and your financial constraints, regardless of whether you want a private tour or a tour with a small group. Anyone who has even a passing interest in wine should make it a point to travel to the Healesville region at some point because it is home to some truly exceptional wines, some breathtaking natural sights, and some quaint towns and villages.
Plan Your Trip To Healesville wineries, Wineries Yarra Valley & Mornington Peninsula
Are you looking to spend an amazing day tour at Healesville wineries, Yarra Valley wineries or Mornington Peninsula wineries? Look no further; we've got the best Yarra Valley winery tour packages and Mornington Peninsula winery tour packages Melbourne has to offer. We cover the finest Yarra valley wineries and Yarra valley wineries restaurants.
If you are in South Melbourne, Victoria 3205, and looking for Ami Tours below is the best way to visit us.
Contact us
Ami Tours
03 5907 7227
bookings@amitours.com.au
18/786 Princes Hwy, Springvale VIC 3171
*Find us on Google Map