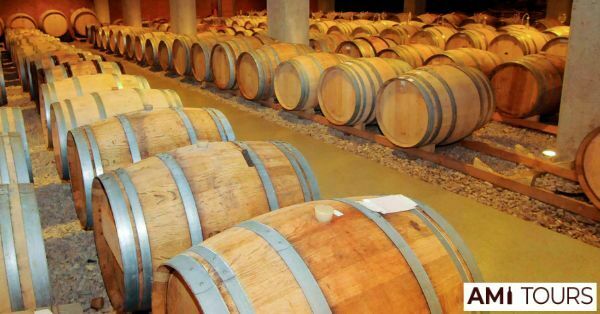 Does wine get better with age? What wines age? Should I drink this wine now or wait a few year? Ageing wine is confusing. Read on to help you to determine if you should pop the cork now or cellar your wine for a few years.
Does all wine get better with age?
We've all heard the expression "aged like a fine wine" but is all wine meant to age? This is a question I'm asked almost daily. The short answer is no, not all wine gets better with age. The long answer is worthy of a book or two. I'm going to give it to you straight in the most basic way possible. Read on for an explanation of what makes some wine age and some wines not age so you can always drink wine at its peak.
What makes a wine able to age?
There are a few elements a wine must have in order to make it age-worthy: acid, sugar, tannins, and intensity of flavor (quality). Acid is the tartness of a wine. Acid is a preservative that prevents oxidation. Oxidation is what makes wine lose it's freshness. Sugar is also a preservative- think fruit preserves like jelly and jam. Sweet dessert wines have the ability to age for a very long time because of their sugar content. Tannins are an antioxidant found in red wines and in smaller amounts in oak-aged white wines. Red wines with high tannins will age longer than red wines with low tannins. Intensity and depth of flavor is also a major contributing factor. If a wine doesn't have these when it's young, they are not going to magically appear if it's aged.
How long does white wine last?
A dry unoaked white wine does not have tannins so it relies solely on acid. High-acid wines l can age well beyond 5 years. Dry wines with moderate acidity have nothing to preserve them for a long time and should be consumed sooner than later. When a white wine is aged in oak, some tannins are acquired. Therefore dry white wines with oak treatment will age longer than dry white wines that were fermented in stainless steel. NOW white wines that are cheap and sugary will not and should not age.
When should I drink red wine?
There's good news. Winemakers of the last generation have started releasing red wines to the market ready to drink. The average consumer drinks a bottle of wine within 5 hours of buying it. The wineries had to adjust to this. There's a few wine making techniques that can accelerate the ageing process so you don't have to wait 10 years to pop the cork. That being said, red wines with high acidity and/or structured tannins will age well and if you're patient you will be rewarded.
What red wines can age?
Red wines that can age have a combination of the preserving factors in wine. Cabernet Sauvignon, Mourvedre, and Syrah have high tannins and intensity of flavor so therefore can age. Again, this is taking into consideration the quality of the wine. A bottle of Charles Shaw (Two Buck Chuck) of Cab will absolutely not age. Pinot Noir and Sangiovese have high acid which keeps them alive and well for years. Nebbiolo has both high acid and high tannins and can last a near lifetime. Catch my drift? Most red wine that's not cheap and shitty (those are technical wine terms) can age for a few years or at least you don't have to worry about it spoiling.
What happens to a wine as it ages?
In order for a wine to age properly, it must be under optimal conditions. As a wine ages, a few things start to happen. Firstly, the color changes. White wines get darker as they age because oxygen gets in the bottle. White wine will go from nearly clear pale straw to amber. Think of an apple. When you first slice it, it's bright white, then as the day goes on, it starts to brown. Red wine loses color as it ages. The tannins bind to pigment and fall out of solution making sediment. Red wine goes from purply ruby to brick.
Secondly, the aromas change. Primary fruit characteristics starts to diminish. Aromas and flavors of bright cherry will turn to aromas of dried cherries. Wine is ever evolving and new earthy or herbal characters may appear. Not to be morbid, but wine is dying slowly but surely so it takes on smells of dead things like fall leaves and leather.
Structure in red wine changes as a wine ages. Tannins start to smooth out and become more approachable. Just to confuse matters, not all tannins get better. Some stay aggressive.
Is all wine meant to age?
Absolutely not. In fact, most wines are not meant to age at all. People often ask me about my wine cellar or wine collection. I tell them I don't have a wine collection, I have a cork collection. Life is short and unpredictable, drink your wines!
If you like super fruity, citrusy, bright wines, you're not going to like an aged wine. And that's okay! Likewise, if a wine is known for being bright and fruity, it is not intended to age because the characteristics that make it great die off first. Take pink wine as an example. What do you love about rosé ? That it's refreshing, bright, fruity, and fun, right? That's its intention and its place in the wine world. It isn't meant to age.
As previously mentioned, most wineries release their wines when they're ready. You do not need to age your wines.
Plan Your Yarra Valley Wine Tours With Us
Are you looking to spend an amazing day tour at Yarra Valley wineries or Mornington Peninsula wineries? Look no further; we've got the best Yarra Valley winery tour packages and Mornington Peninsula winery tour packages Melbourne has to offer. We cover the finest Yarra valley wineries and Yarra valley wineries restaurants.
If you are in Kew, Victoria 3101, and looking for Ami Tours below is the best way to visit us.
Contact us
Ami Tours
03 5907 7227
bookings@amitours.com.au
18/786 Princes Hwy, Springvale VIC 3171
*Find us on Google Map