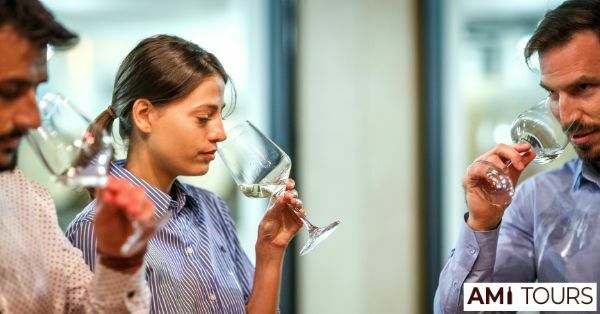 Christmas is almost approaching, so it's time to head out to the stores and start browsing the racks for the ideal gift for your loved ones.
According to research, Australians are choosing to spend money on experiences rather than physical gifts as experiences have been demonstrated to make people happier than buying a new pair of shoes.
How does this affect your yearly Christmas buying extravaganza?
Instead of going shopping, go online and start looking for travel deals, local or regional excursions, and all sorts of enjoyable activities for your family members.
Shopping for Christmas with Ami Tourrs.
We blend the beauty of this stunning area with delectable food and wine as Melbourne's top provider of wine tours in the Yarra Valley.
The nicest weather in Victoria occurs over Christmas, when the rain stops, the sun comes out, and the day lasts well into the evening. This makes taking a wine tour with your loved ones for the holidays, whether they be family, friends, or coworkers.
As you marvel at the vineyard-covered land and rolling hills, you'll not only get the chance to try something new, but you'll also be able to spend time with your loved ones in a peaceful yet enjoyable setting.
Learn a little about the region's history, sample a ton of different cuisines, and discover how your favorite wine got from the vine to your glass.
There are other excursions available, including our Day Tours, which are consistently popular, and our Overnight Packages, which take you on a guided trip with in-depth discussion and numerous stops.
If you would like to purchase one of our Yarra Valley wine tour experiences so your loved one can spend a day in the valley at a later time, we also offer gift cards.
Wine Tours for Christmas Parties at Work or Family
Why not reserve one of our Wine Tasting Yarra Valley Tours if you're seeking for a memorable way to mark the end of the work year or simply want to have a small Christmas celebration for your closest friends and family without having to deal with the clean-up?
We'll transport your group to some of the most well-known wineries in the area on a first-rate air-conditioned coach so you can enjoy a day of wine sampling, gourmet eating, and entertainment! To ensure you get the most out of your group tour, we can even assist you to customize your schedule. Just let us know what you need, and we'll create your personalized tour and quote.
Nothing is more enjoyable than trying something new over the holiday season.
Plan Your Trip To Wineries Yarra Valley & Mornington Peninsula
Are you looking to spend an amazing day tour at Yarra Valley wineries or Mornington Peninsula wineries? Look no further; we've got the best Yarra Valley winery tour packages and Mornington Peninsula winery tour packages Melbourne has to offer. We cover the finest Yarra valley wineries and Yarra valley wineries restaurants.
If you are in Hampton, Victoria 3188, and looking for Ami Tours below is the best way to visit us.
Contact us
Ami Tours
03 5907 7227
bookings@amitours.com.au
18/786 Princes Hwy, Springvale VIC 3171
*Find us on Google Map