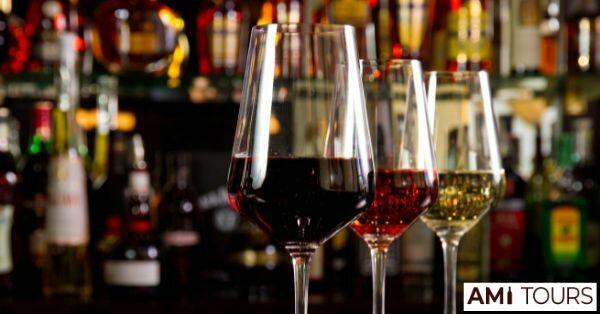 HEALESVILLE, WHERE IS IT?
Healesville is a charming village in Melbourne's renowned Yarra Valley, around 60 kilometers from the city center.
It's the ideal day trip from Melbourne because it's situated in the middle of Victoria's culinary and wine regions, surrounded by thick forests and meandering roads.
What To Do In Healesville And See
TRY SOME WINE
You can't go to the Yarra Valley, one of Australia's oldest wine-producing regions, without trying some of the outstanding wines produced there.
This region of the Yarra Valley is practically bursting with tasting opportunities. Renowned for its chardonnay and pinot noir, respected for its shiraz and cabernet sauvignon.
It helps to have a mother who offered winery tours here! We've tried a number of the area's wineries, and we've listed some of our favorites below:
OAKRIDGE | This family-run winery has award-winning wines as well as a superb restaurant that supports the use of locally and sustainably sourced products, which is exactly up our alley (three-course menus start at $85 per person). Make sure to sample their superb chardonnay during your $15 per person wine tasting.
TARRAWARRA | One of Australia's top wineries, TarraWarra is known for its pinot noir and chardonnay, both of which we can't recommend highly enough. The restaurant is also well-known, and the head chef uses products from the kitchen garden and other local sources to produce delectable dishes. The TarraWarra Museum of Art, which concentrates on modern art shows, is another feature.
In conclusion, you could stay here all day!
ZONZO ESTATE | Because Zonzo is so stunning and trendy, we wanted to get married there (alas, Covid happened). Unsurprisingly, this Instagram paradise and winery for Melbourne's millennials produces a respectable drop. Visit for their Italian-inspired cuisine menu and try their pinot noir or shiraz.
COLDSTREAM HILLS | Probably the Yarra Valley's most magnificent cellar door, Coldsteam Hills is a highly rated winery known for its chardonnay and pinot noir.
Plan Your Trip To Wineries Yarra Valley & Mornington Peninsula
Are you looking to spend an amazing day tour at Yarra Valley wineries or Mornington Peninsula wineries? Look no further; we've got the best Yarra Valley winery tour packages and Mornington Peninsula winery tour packages Melbourne has to offer. We cover the finest Yarra valley wineries and Yarra valley wineries restaurants.
If you are in Camberwell, Victoria 3124, and looking for Ami Tours below is the best way to visit us.
Contact us
Ami Tours
03 5907 7227
bookings@amitours.com.au
18/786 Princes Hwy, Springvale VIC 3171
*Find us on Google Map