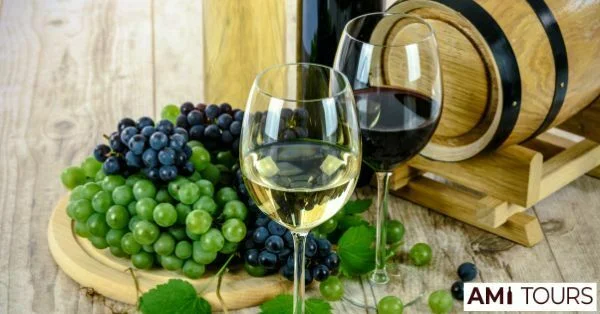 The Smedley family always wanted a site where they could grow grapes, make wine, and share their way of life with friends and family. Mandala Wines is the realization of that goal. The Smedleys were drawn to the Yarra Valley by their love of fine wine, and there they developed the first of two vineyards in Yarra Junction, a location chosen for its superior soils and high altitude, which provide excellent character to the rare pinot noir vines planted in 1999. They enlarged Mandala Wines and started the Dixon's Creek vineyard, which now has over eighty acres of vines, seven successful years later.
Charles Smedley, the company's proprietor, oversees the production of both estate and single-site reserve wines at Mandala Wines. The single site selections showcase a strong single region, single vineyard winemaking concept and are only produced when vintage conditions are ideal.
With two locations, Mandala Wines produces more than fifteen distinct wines, with a focus on chardonnay, pinot noir, and cabernet sauvignon.
There is a wide selection of premium estate and single-site wines available for tasting at Dixon's Creek's main site and cellar door. Due to the fact that all Mandala wines are entirely estate-grown and hand-harvested, they may be produced in the traditional cool-climate style that is characteristic of the Yarra Valley.
DiVino Ristorante is housed in the modern glasshouse on the property. It offers panoramic views of the Mandala estate, a menu with Italian influences, and a pizzeria. The location is a favorite choice for scenic weddings, birthday parties, and business events and is available for a variety of purposes.
Plan Your Trip To Wineries Yarra Valley & Mornington Peninsula
Are you looking to spend an amazing day tour at Yarra Valley wineries or Mornington Peninsula wineries? Look no further; we've got the best Yarra Valley winery tour packages and Mornington Peninsula winery tour packages Melbourne has to offer. We cover the finest Yarra valley wineries and Yarra valley wineries restaurants.
If you are in Glen Iris, Victoria 3146, and looking for Ami Tours below is the best way to visit us.
Contact us
Ami Tours
03 5907 7227
bookings@amitours.com.au
18/786 Princes Hwy, Springvale VIC 3171
*Find us on Google Map