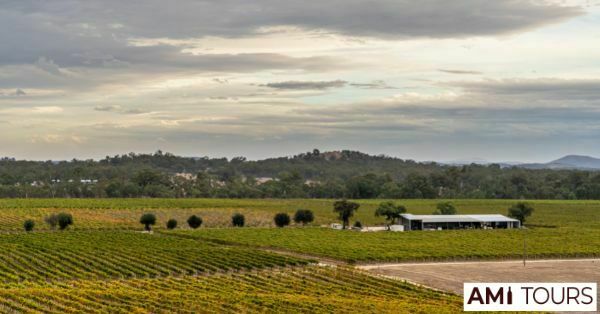 Wine experts and casual drinkers alike can benefit from the entertaining and enlightening experience that comes with Winery Tours. These excursions provide participants with the opportunity to get insight into the various steps involved in the production of wine, sample a selection of wines, and frequently travel to stunning and breathtaking locales.
There is a wide variety of tours of vineyards offered, ranging from tours of huge commercial wineries to tours of small wineries owned by families or individuals. On some vineyard tours, visitors are led through a series of tastings and are given informational talks, while on others, the atmosphere is more relaxed, and guests are free to go at their own leisure while they explore the property.
The ability to sample a diverse selection of wines is one of the most rewarding aspects of going on Winery Tours. The most recent vintages, older vintages, and even unique reserve wines are often available for tasting at many of the country's vineyards. Discovering new wines and gaining knowledge about the distinct qualities exhibited by various grape varieties and the processes used to produce wine may both be accomplished through this enjoyable activity.
Tours of wineries typically include both the sampling of various wines and tours of the vineyard facilities themselves. This gives visitors a glimpse of what goes on behind the scenes during the production of wine, which may be a fascinating experience in and of itself. It is customary for tours of wineries to include stops in the areas designated for wine's fermentation and maturing, as well as opportunities to view the barrels and tanks in which the wine is kept.
Tours of wineries are another fantastic method to gain an understanding of the history and culture of wine production. The tour guides at many vineyards have extensive knowledge of both the history of the winery itself and the region in which the grapes are cultivated. This is because many wineries have a long and illustrious history.
Wine lovers are not the only people who can enjoy visits of wineries. Many wineries provide a variety of activities and events throughout the year, such as food and wine pairing dinners, culinary lessons, and live music performances, to appeal to a wider audience. These gatherings have the potential to be a fun way to spend an evening with a group of close friends or a special someone in your life.
It is essential to conduct some research prior to selecting a vineyard to visit on a winery tour in order to ensure that the winery is a good fit for your interests. Some wineries are known for producing only one style of wine, such as red or white, while others concentrate on cultivating a particular grape variety or geographical area. Checking the winery's website or giving them a call in advance is another smart thing to do if you want to learn about tour availability and cost.
Anyone who is interested in learning more about wine and the process of creating wine might benefit from going on a tour of a winery. Winery tours can be both entertaining and educational. There is something for everyone to enjoy on a tour of a winery, from the opportunity to sample a wide variety of wines to new insights into the history and culture of winemaking. Consider paying a trip to a winery close to where you live if you are looking for an original and pleasurable method to spend the day or evening in your area.
Plan Your Next Winery Tours with Ami Tours
Are you looking to spend an amazing day tour at Healesville wineries, Yarra Valley wineries or Mornington Peninsula wineries? Look no further; we've got the best Yarra Valley winery tour packages and Mornington Peninsula winery tour packages Melbourne has to offer. We cover the finest Yarra valley wineries and Yarra valley wineries restaurants.
If you are in South Yarra, Victoria 3141, and looking for Ami Tours below is the best way to visit us.
Contact us
Ami Tours
03 5907 7227
bookings@amitours.com.au
18/786 Princes Hwy, Springvale VIC 3171
*Find us on Google Map