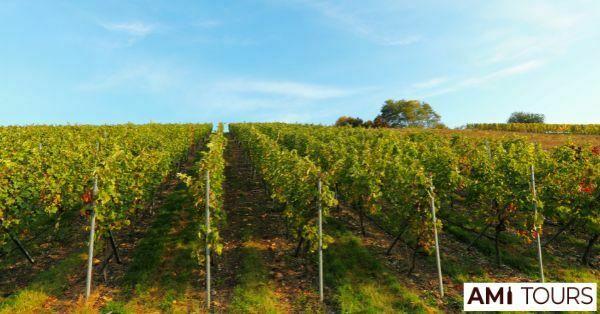 Overview
Pick fresh locally grown produce at farmers markets and drink wines at innovative cellar doors to experience Yarra Glen's long tradition of gastronomic delight.

A history of upscale cuisine
Visit Gulf Station, a working farm that dates back to the middle of the nineteenth century, to go right to the heart of Yarra Glen's innovative agricultural and dairy farming tradition. Wander the grounds past sheep, Berkshire pigs, horses, and cattle.

At farm gates, winery cellar doors, and at the monthly Yarra Valley Regional Farmers Market at Yering Station, stock up on fresh vegetables from specialized growers and producers.
renowned restaurants and bars
Visit neighborhood restaurants to sample the regional fare, travel back in time at the 1888 Yarra Glen Grand Hotel, which has been designated by the National Trust, and enjoy artisanal cheeses while admiring the scenery at the Yarra Valley Dairy. At Eleonore's at Chateau Yering, indulge in a gourmet dinner amidst elegant period decor, or join the boutique beer trend at Hargreaves Hill with a high-quality brew.
Visit Yering Station, De Bortoli, and TarraWarra Estate to meet the winemakers behind some of Victoria's most well-known wines. Discover classic Australian paintings in tranquil settings that could have been plucked right off the easel at the TarraWarra Museum of Art in Yarra Glen.
Take a morning balloon ride over the valley to see the wineries and their breathtaking vine-covered surroundings.
The ancient town of Yarra Glen, which is home to some of the most well-known wineries in the nation, is also adjacent to a number of other attractions, such as the well-known Yarra Valley Dairy, Gulf Station, and the Yarra Valley Chocolaterie and Ice Creamery.
Discover the basement doors that make this fantastic traveling zone famous. Meet the winemakers, partake in wine tastings, and relax with a cheese plate or a leisurely lunch in one of the many elegant vineyard restaurants while taking in the valley views.
Explore the independent boutiques, print gallery, and antique stores in Yarra Glen when you get back to town. There aren't any chain stores here!
Plan Your Trip To Wineries Yarra Valley & Mornington Peninsula
Are you looking to spend an amazing day tour at Yarra Valley wineries or Mornington Peninsula wineries? Look no further; we've got the best Yarra Valley winery tour packages and Mornington Peninsula winery tour packages Melbourne has to offer. We cover the finest Yarra valley wineries and Yarra valley wineries restaurants.
If you are in Keysborough, Victoria 3173, and looking for Ami Tours below is the best way to visit us.
Contact us
Ami Tours
03 5907 7227
bookings@amitours.com.au
18/786 Princes Hwy, Springvale VIC 3171
*Find us on Google Map