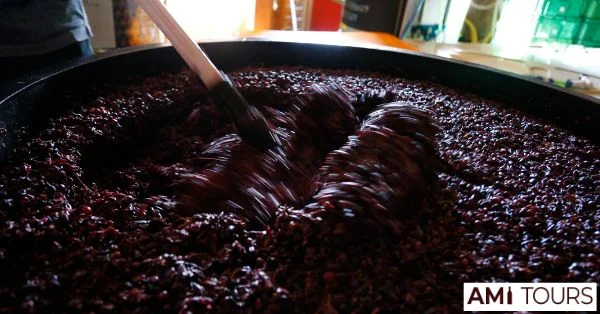 No two wines are same, as the saying goes.
There is plenty to be said about various wine grapes and winemaking processes, but what about the ancient and new worlds?
In some regions of the world, winemaking techniques haven't altered much over the years as vintners honor the traditional methods of creating the world's favorite "grape juice." But with the emergence of "New World" winemaking regions in nations like America, Argentina, and even our own celebrated Australia, contemporary winemakers in many regions have chosen to experiment with new techniques in the hope of producing something truly novel and distinctive—something that the traditional makers were yet to do.
While you might assume that the old and new worlds would be divided according to the methods employed to create the wines of a certain place, the division originates from those areas that already have a developed wine culture.
Wine has been produced for thousands of years in areas like Bordeaux and Bourguignonne in France, the Tuscan valley in Italy, and even Basque territory in Northern Spain. While the Barossa Valley and even Victoria's own Yarra Valley are teeming with new world winemakers who are exploring novel approaches, experimenting with blends, and even putting fresh spins on time-honored favorites.
We at Ami Tours have a lot of cherished and enduring relationships, including many with the Mornington Peninsula and Yarra Valley wine regions.
geographic and culinary
While tradition certainly has an impact on the method winemakers use when selecting what kind of craftsmanship to use and, ultimately, what kind of wine style they intend to achieve, geography has a significant role in the flavor profile of wines.
Both of these methods, which are referred to as "Old World" and "New World," give rise to two quite different wine types.
New vs. Old
The historic wine-producing nations of Europe, such as France, Italy, Spain, and Portugal, are linked to "Old World" wines. These areas are well-known for their long history of wine production, and the wines produced there frequently exhibit the elegance and refinement that attract wine connoisseurs from throughout the world.
On the other hand, "New World" wines come from nations where the wine industry is a relatively young one. regions with a recent history of winemaking, such as North America, Australia, and New Zealand. Climate-wise, these wine-producing nations frequently differ from their European equivalents. These "New World" areas frequently have longer, warmer summers, which produce riper fruit with more obvious varietal characteristics.
What's the distinction?
The Old World winemaking method is steeped in history and conjures up memories of time-honored, traditional winemaking techniques where, due to the climate, the varietal expression is subdued so the winemaker can concentrate more on creating a wine with superb structure and texture.
In order to maintain harmony with these more delicate varietal expressions, the Old World style makes use of gentler, more restrained oak flavor profiles. These wines are frequently characterized by the winemaker's understanding of the philosophy of blending, where the winemaker seeks to achieve a "seamless transition across the palate" from beginning to conclusion.
Since the temperature in the New World is generally warmer, winemakers there frequently emphasize the overt primary fruit qualities that Mother Nature naturally imparts. Again, in order to maintain balance, the winemakers may use more prominent oak flavors and produce wines that are considerably fuller-bodied than those from Europe.
These elements stand out, especially in the prestigious large & bold Shiraz style for which Australia is most well-known.
Plan Your Trip To Wineries Yarra Valley & Mornington Peninsula
Are you looking to spend an amazing day tour at Yarra Valley wineries or Mornington Peninsula wineries? Look no further; we've got the best Yarra Valley winery tour packages and Mornington Peninsula winery tour packages Melbourne has to offer. We cover the finest Yarra valley wineries and Yarra valley wineries restaurants.
If you are in Waterways, Victoria 3195, and looking for Ami Tours below is the best way to visit us.
Contact us
Ami Tours
03 5907 7227
bookings@amitours.com.au
18/786 Princes Hwy, Springvale VIC 3171
*Find us on Google Map