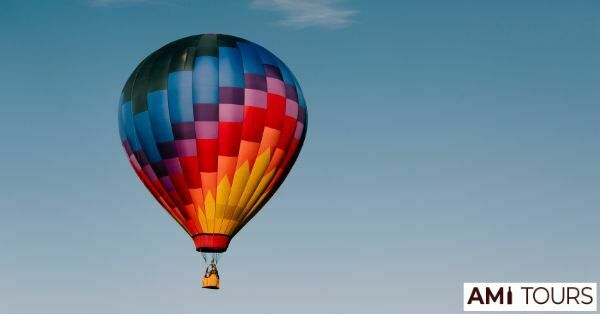 Flowers have finally started to grow.
Every day, the temperature goes up about 15°C, and people seem to have a little more spring in their step… what might all this mean?
First of all, on behalf of everyone at the Ami Tours, we want to say congratulations! And to give you some tips and point out some of the most magical things you can do in the Yarra Valley this spring.
Taking a balloon ride
Want to see the best of the Yarra Valley with the best hot air balloon company in Victoria?
The beautiful, quiet, and well-known Yarra-Valley is only 50 minutes from the busy center of Melbourne. The Wineries Yarra Valley is a beautiful place to fly over and end up having a glass of wine in. It has a long history, rich soil, and some of the most famous wine varieties in the world.
When you're soaring at 3000 feet, these breathtaking views are truly awe-inspiring. You feel like time has stopped and you're on an adventure, but you also know you're in safe, experienced hands.
We're proud of our service, our safety record, and the fact that we lead the market.
Melbourne is one of the few cities in the world that can be crossed by hot air balloon. This is also one of the best ways to see Australia's second-largest city.
Let the cool breeze of midmorning carry you in a hot air balloon past beautiful rows of grape vines and over the beautiful Yarra River. As the season's change, so do the views of the mountains and the colors of the trees' leaves as they fall.
Plan Your Trip To Wineries Yarra Valley & Mornington Peninsula
Are you looking to spend an amazing day tour at Yarra Valley wineries or Mornington Peninsula wineries? Look no further; we've got the best Yarra Valley winery tour packages and Mornington Peninsula winery tour packages Melbourne has to offer. We cover the finest Yarra valley wineries and Yarra valley wineries restaurants.
If you are in Lysterfield, Victoria 3156, and looking for Ami Tours below is the best way to visit us.
Contact us
Ami Tours
03 5907 7227
bookings@amitours.com.au
18/786 Princes Hwy, Springvale VIC 3171
*Find us on Google Map