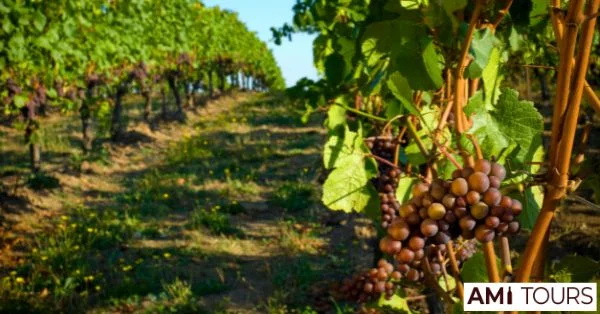 Best Healesville vineyards and Yarra Valley activities
Wondering what else there is to do in Healesville when looking for the greatest wineries? I have you! This knowledge is current and fresh because I was out visiting wineries close to Healesville just a few days ago. Additionally, continue reading to learn about the other top things to do in Healesville as well as directions, lodging options, and dining options.
The picturesque Yarra Valley wine and grape growing region is accessible from Healesville, which is 52 kilometers from Melbourne. It is located northeast of Lilydale and east of Yarra Glen. A popular tourist destination, the town is encircled by mountains, forests, and gently undulating hills that are home to several fruit, cherry, and berry farms as well as wineries and cellar doors.
The town of Healesville is located along the shaded, tree-lined Nicholson Street, which is home to a wide variety of small cafes, specialty stores, hotels, and a contemporary shopping center with a Coles supermarket.
Where is Healesville located?
Public transportation: From the Melbourne CBD, take the rail to Lily dale station, which will take you there in approximately an hour, and then change to the bus 685 heading in the direction of Healesville. Walk for 6 minutes to Healesville after getting off at the Yarra Valley Tourist Railway. Purchase a Myki card to ride the trains and buses. At the train station or online, check the timetables. As an alternative, you can utilize Uber to travel from Lilydale train station or Melbourne to Healesville. Just bear in mind that there aren't many taxis available, and that you can only reserve one by phone or website in advance.
The first thing that springs to mind is Healesville wineries, but first, let me clarify the differences between these three terms that are frequently used in wine tasting:
Wineries:
A winery is a legally designated structure or piece of land that makes wine. Some of them may not have tasting room permits, while others might. A winery's annual capacity for guests and events, the possibility of hosting weddings there, and the hour at which festivities must end are all governed by the permission. While some wine corporations may own numerous wineries, it is also typical for one winery to produce a variety of wines.
Cellar doors
By definition, a wine cellar is a location where wine is kept and aged. These can be as simple as a warehouse that is kept at a certain temperature or as complex as a tunnel that has been built deep into a hill and is naturally cooled by the ground. Take advantage of the opportunity to learn more about your wine by attending a wine tasting hosted by a cellar door. Smaller boutique wineries' cellar doors are also fantastic places to purchase their wines in bulk.
Vineyards:
A vineyard is a collection of vines grown specifically for manufacturing wine. Grape farmers can either make their own label by bringing their grapes to a bonded/licensed winery and using their facilities to produce the finished wine, or they can produce their own label by selling their grapes to other wineries to be used in wine under a separate label.
Plan Your Trip To Wineries Yarra Valley & Mornington Peninsula
Are you looking to spend an amazing day tour at Yarra Valley wineries or Mornington Peninsula wineries? Look no further; we've got the best Yarra Valley winery tour packages and Mornington Peninsula winery tour packages Melbourne has to offer. We cover the finest Yarra valley wineries and Yarra valley wineries restaurants.
If you are in Clarinda, Victoria 3169, and looking for Ami Tours below is the best way to visit us.
Contact us
Ami Tours
03 5907 7227
bookings@amitours.com.au
18/786 Princes Hwy, Springvale VIC 3171
*Find us on Google Map