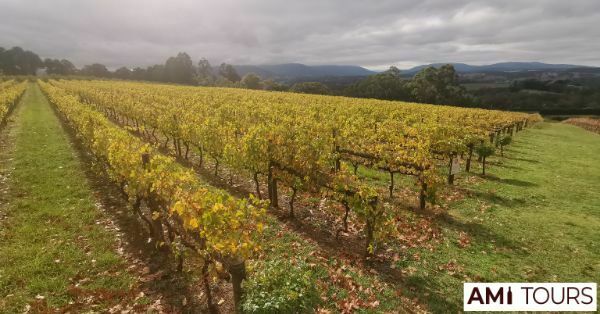 A world-renowned wine region, the Yarra Valley can be found in Victoria, Australia, and is reached by car in just under an hour from the city of Melbourne. It is the ideal vacation spot for anyone who enjoy wine due to its gorgeous scenery, which includes picturesque vineyards and rolling hills.
The Yarra Valley is home to more than 80 wineries, each of which has its own distinct personality and approach to winemaking. There are Yarra valley wines to satisfy everyone's palate, from the most traditional reds and whites to sparkling wines and sweet wines. The wines produced in this region are widely regarded as among the best in the world, and a number of the region's wineries have been honored with prestigious accolades on both the domestic and international levels.
Pinot Noir is recognized as one of the best grapes to grow in the Yarra Valley. This particular red wine grape is highly regarded for its subtle flavor and aroma, and the region in which it is grown is ideal for cultivating it due to the moderate temperature of its climate and the excellent drainage of its soil. The Pinot Noir produced in the Yarra Valley is renowned for its fresh, fruity flavors and refined body.
Chardonnay is yet another well-liked varietal produced in this area. The cool temperature of the Yarra Valley allows for a delayed ripening phase, which results in Chardonnays with a more complex taste profile and acidity that is well-balanced. These Yarra valley wines are frequently praised for their full-bodied and rich characteristics, as well as their hints of citrus, stone fruit, and oak.
The Yarra Valley is home to a number of sparkling wine producers, in addition to those who create red and white wines. The production of sparkling wine, often known as Champagne, is traditionally accomplished by carrying out a second fermentation in the bottle. Because of the region's chilly environment and the lengthy, slow fermentation process, the sparkling wines produced there have fine bubbles and a flavor that is crisp and pleasant.
In addition, the Yarra Valley is home to a handful of wineries that specialize in making sweet wines. Raisined grapes are used in the production of these sweet, fortified wines. The grapes are allowed to mature on the vine until they become raisins. The end product is a wine that is full-bodied and robust, with notes of dried fruit, honey, and spices.
The Yarra Valley is well-known not only for the many different kinds of wine that are produced there, but also for the delectable food that is produced there. There is a wide variety of delicious foods to choose from, such as freshly harvested fruits and vegetables, artisan cheeses, and locally sourced meats. You will find that many of the vineyards provide food and wine pairings, giving you the opportunity to sample a wide range of regional cuisines alongside your wine.
There are a lot of different methods to get a taste of the Yarra Valley's wine if you're going to be in the area for any length of time. Many of the vineyards have guided tastings, during which you may learn about the process of making wine and taste a selection of wines. On certain tours, you'll also get a delicious lunch or dinner, allowing you the chance to try the local cuisine alongside the wines.
You can also choose to visit the wineries on your own if you'd rather have a more independent and unstructured experience. The majority of the vineyards feature tasting rooms or cellar doors where visitors can go to try out their various wines. There are even some that feature outdoor seating areas where you can unwind and soak in the breathtaking scenery.
There is a high probability that you will discover at least one wine from the Yarra Valley that you adore, irrespective of the manner in which you try them. There is something for every type of wine enthusiast to enjoy in this breathtaking region, from traditional reds and whites to sparkling wines and sweet wines.
Plan Your Next Yarra Valley Wines Tour With Ami Tours
Are you looking to spend an amazing day tour at Healesville wineries, Yarra Valley wineries or Mornington Peninsula wineries? Look no further; we've got the best Yarra Valley winery tour packages and Mornington Peninsula winery tour packages Melbourne has to offer. We cover the finest Yarra valley wineries and Yarra valley wineries restaurants.
If you are in Richmond, Victoria 3121, and looking for Ami Tours below is the best way to visit us.
Contact us
Ami Tours
03 5907 7227
bookings@amitours.com.au
18/786 Princes Hwy, Springvale VIC 3171
*Find us on Google Map