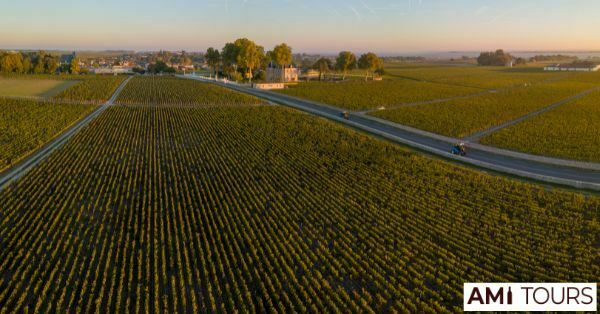 The Yarra Valley is 45 km northeast of Melbourne. It is known all over the world for making elegant, high-quality wines.
The area is a great place to get away from Melbourne. There are a lot of great things to do and see within an hour of Melbourne's central business district, such as fine dining, art museums, guided tours, hiking and riding trails, hot air ballooning, fruit farms where you can pick your own fruit, state forests, snow activities, and the famous Healesville Sanctuary.
Helen & Joey Estate is in Gruyere in the Yarra Valley. It is on Spring Lane. This wine-growing region has a cool climate and a long history of making high-quality Cabernet Sauvignon, Shiraz, Pinot Noir, and Chardonnay. The cool continental climate and the average amount of rain make it a great place to grow grapes.
Helen and Joey Estate got started in 2010 when they bought a property in the foothills of the Warramate Range that already had a vineyard on it. At the cellar door, you can see a beautiful view of the rolling vineyard. When you watch a sunset from a big outdoor deck, it's a real treat. Helen and Joey make a lot of different wines, from the usual Yarra Valley styles to more unique ones. They also make a couple of sweeter wines for people who like those. Helen and Joey make a range of wines called Wayward Child. These wines are more natural and focused on the vineyard.
Helen and Joey bought this beautiful 200-acre farm in 2010. Since then, a lot of passion, hard work, and skill have gone into making it a place that grows high-quality fruit. The goal for grape production is between 200 and 240 tons, which is about 20,000 12-bottle cases. This is on the bigger side of the small wineries that make wine in Australia.
About 65% of the plants in the vineyard are red and 35% are white. There is a very small amount of Shiraz in the reds, which are mostly Pinot Noir, Merlot, and Cabernet Sauvignon. There is also a small planting of Cabernet Franc, but because the vines are so young, they haven't made any wine yet.
Most of the whites are Pinot Gris and Chardonnay, with very little Sauvignon Blanc and Semillon.
Plan Your Trip To Wineries Yarra Valley & Mornington Peninsula
Are you looking to spend an amazing day tour at Yarra Valley wineries or Mornington Peninsula wineries? Look no further; we've got the best Yarra Valley winery tour packages and Mornington Peninsula winery tour packages Melbourne has to offer. We cover the finest Yarra valley wineries and Yarra valley wineries restaurants.
If you are in Glen Waverley, Victoria 3150, and looking for Ami Tours below is the best way to visit us.
Contact us
Ami Tours
03 5907 7227
bookings@amitours.com.au
18/786 Princes Hwy, Springvale VIC 3171
*Find us on Google Map