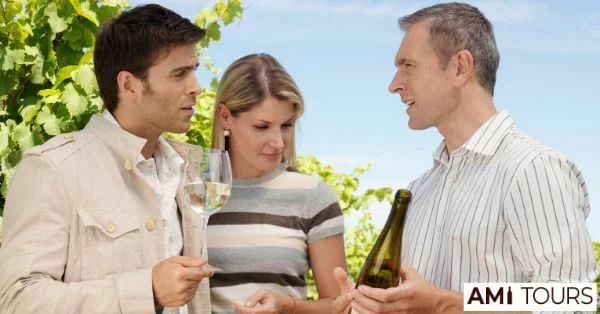 In Victoria, Australia, the Yarra Valley is known for its beautiful scenery and wineries. The best part, though, is that it's only an hour's drive from Melbourne, so it's a great place to go for a day trip from the city.
There are many things to do and see in Yarra Valley. My favorite are the outdoor activities, most of which are free or only cost a small amount for parking. A day trip to Yarra Valley wouldn't be complete without a stop at a cellar door, but if you're looking for something that doesn't involve alcohol or is better for families, check out things to do in Yarra Valley.
This Yarra Valley day trip includes rainforests, redwoods, scenic drives, waterfall hikes for all levels of hikers, towns to explore, and time to relax at a winery before heading home.
Things to do in Yarra Valley

The Yarra Valley has a lot to see and do, whether you live there or are just passing through. The Yarra Valley, which is east of Melbourne, is one of Australia's most famous wine regions. It is known for its cool weather, local food, beautiful scenery, and romantic hideaways.

What can you do in Yarra Valley?
Find a wide range of activities that are great for getting to know the area, its sights, and, of course, its wineries. This part of Victoria has a lot to see and do, so we've put together a list of some of the best things to do:
Breakfast and a hot air balloon ride over Yarra Valley: Take a hot air balloon ride over the beautiful Yarra Valley! Float through the air and over the unique landscapes of Australia's most famous wine region. The flight lasts about an hour and is both calm and exciting. The trip will end with a delicious breakfast, making this one of the best things to do in Yarra Valley.
Yarra Valley horse trail ride with wine tasting: If riding a horse through a beautiful landscape is on your bucket list, this is the experience for you. Go for a horse ride through the bush and mountains of the Yarra Valley to get back to nature. Keep an eye out for wallabies, kangaroos, wombats, deer, and other animals, and stop to try some local wine.
White water rafting on the Yarra River: Get ready to ride the Yarra River's raging rapids in an inflatable raft for two. As you paddle down the white water rapids, you can test yourself. But don't forget to look around at the beautiful bushland as you paddle through valleys, gorges, and other beautiful places.
Wine tasting and lunch in the Yarra Valley: this award-winning winery tour visits top vineyards and includes entertaining talks and a delicious lunch at a winery restaurant with wine. During your Yarra Valley wine tour, you can go to wineries like Domaine Chandon, the home of Australia's best sparkling wine.
High tea with sparkling wine: Enjoy an elegant high tea with a variety of sweet and savory treats while looking out at the Yarra Valley in all its glory. There are 25 acres of vineyards, rolling hills, and mountain tops all around you. The only sound you'll hear is birdsong as you eat delicious treats and drink sparkling wine.
Tiger Moth biplane flying lesson: When you take a flying lesson in a De Havilland Tiger Moth, you can step back in time and feel what it was like to fly at the turn of the 20th century. With this experience, you will actually be in charge of the plane while a very experienced flying instructor guides you.
Yarra Valley attractions
The world-famous wineries are by far one of the best things to do in Yarra Valley. If you go to this part of Victoria, you can't leave without trying some wine or going on a wine tour. It is best known for its Pinot Noir, Chardonnay, and sparkling wines. Ami Tours has a lot of award-winning cellar doors and wineries tour packages that are great places to try local food and learn about the area and its natural surroundings.
Plan Your Trip To Wineries Yarra Valley & Mornington Peninsula
Are you looking to spend an amazing day tour at Yarra Valley wineries or Mornington Peninsula wineries? Look no further; we've got the best Yarra Valley winery tour packages and Mornington Peninsula winery tour packages Melbourne has to offer. We cover the finest Yarra valley wineries and Yarra valley wineries restaurants.
If you are in Wheelers Hill, Victoria 3150, and looking for Ami Tours below is the best way to visit us.
Contact us
Ami Tours
03 5907 7227
bookings@amitours.com.au
18/786 Princes Hwy, Springvale VIC 3171
*Find us on Google Map