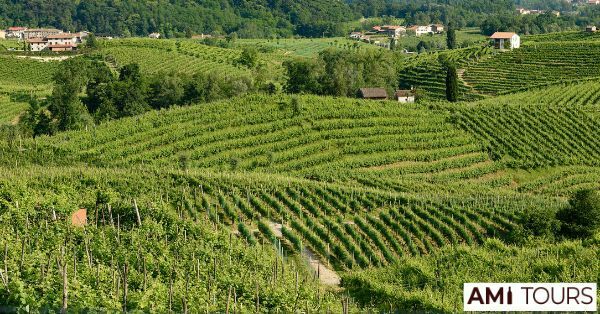 The Yarra Valley is one of the most visited wine regions in Australia. It is about an hour's drive south of Melbourne. When you get to this beautiful valley, with its soft, rolling hills full of lush vineyards, large wine estates, and beautiful views for miles, you'll understand why.
There are more than 80 wineries in the Yarra Valley, so you'll have to choose carefully which ones to visit. You could easily spend three to five days touring wineries, but you'll probably get tired before you get to most of them.
We've put together the notes and photos we took during our week in the Yarra Valley so we can share that information with you and make your trip through these lovely vineyards as perfect as possible. So, here is what we think is the best way to visit the wineries in the Yarra Valley.
Yering Station

Yering Station was the first vineyard in Victoria. It was started by the Ryrie brothers in 1838. It's still run by a family, but now the Rathbone family owns it.
The tasting room is in the first building of the winery, which was built in 1859. When we were there, it was full of funky art and had a lot of room for people to stand up and taste (though strangely now seating).
Yering Station is also a great place to eat lunch and relax. The restaurant is beautiful. It has glass windows from floor to ceiling and a great view of the Yarra Valley.
Details: Tastings can be done on the spot. For groups of 10 or more, you need to make a private reservation. Every day from 10 am to 5 pm. Every day for lunch, the restaurant is open. You must make a reservation.
Payten & Jones Wine

This is a unique one that I think is essential for a Yarra Valley tasting session, to get a different perspective from the larger, more commercial wineries.
Their wines are a little different because they choose to do as little as possible to make them. This means that they don't filter or refine them as much as other winemakers do. They have a bit of an edge to them, which can be great if you like natural wines and things that are a bit more on the edge.
You don't need to make a reservation to taste, but at the moment, you have to sit down. If you just want to talk, you can stop by the bar and have a cocktail or another drink besides wine.
Four Pillars

Before we drove up to it in Yarra Valley, I didn't know that Four Pillars was an Australian brand. We've had Four Pillars gin in London, so being able to stop by their tasting room was pretty cool. It's right across the street from Peyton & Jones, so it seems like an obvious choice.
The tasting room, which used to be a lumber yard, is a very modern space. On a tasting paddle with tonic, you can try all of the different kinds of Four Pillars gins, so you can make your own Negronis or Ginger Mules (gin and ginger beer). Plus, you have to try their Shiraz gin, which is out of this world good.
The staff is very friendly, and they are happy to walk you through the tasting, tell you all about the gins, and make suggestions for how to enjoy them best. It's a really fun time.
The Coldstream Brewery

I think Coldstream Brewery is a great place to eat. It will be a great way to give your taste buds a break after a day of tasting wine. And the food is really good.
You can get a tasting tray of their pretty good beers to go with your meal. It's a good place to relax and take a break from the wineries before you do it all over again tomorrow.
It would be great to go to the Yarra Valley. You'll love the beautiful scenery, the green, rolling hills, and all the different ways to taste.
Plan Your Trip To Wineries Yarra Valley & Mornington Peninsula
Are you looking to spend an amazing day tour at Yarra Valley wineries or Mornington Peninsula wineries? Look no further; we've got the best Yarra Valley winery tour packages and Mornington Peninsula winery tour packages Melbourne has to offer. We cover the finest Yarra valley wineries and Yarra valley wineries restaurants.
If you are in Chelsea, Victoria 3196, and looking for Ami Tours below is the best way to visit us.
Contact us
Ami Tours
03 5907 7227
bookings@amitours.com.au
18/786 Princes Hwy, Springvale VIC 3171
*Find us on Google Map