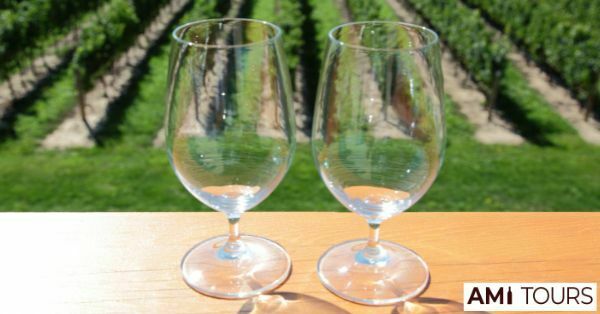 Many of Australia's best wines come from the state of Victoria, which makes sense since the area is known for its high-quality wines. The weather is perfect, and the people who live there know a lot about wine. Yering Farm Wines is one of the many wineries in the area. It is a must-visit for any wine expert or fan.
It's more than just a winery—it's an experience you'll never have again. When it comes to wine tours in the state of Victoria, this is the best option. Unforgettable and completely unique. The Yering wine farm is the only place in Australia where you can feel as calm as you do there. Enjoy some of the best wine in the country while you look at the beautiful scenery. A mix that will make you feel re-energized and motivated.
A lot of Swedish people moved to rural Victoria. They were known for being good at making fine wine, so Victoria quickly became Australia's center for wine. It made more than half of the country's wine. Over time, this base grew stronger and stronger, making Victoria the center of Australian wine. In 2019, not much has changed. Yering Farm Wines is still one of the best and most charming wine institutions in the Yarra Valley, and it still leads the way.
Some of our favorite memories are from when we went to Yering Farm. With so many different packages to choose from, guests have a lot of unique experiences to choose from. There are cheap day tours, small packages for staying overnight, and even hot air balloon rides over the Yarra ranges. Yering wine farms are made to make all of their guests happy and calm down.
Accommodation –
In their luxurious, up-to-date farmhouse, they are happy to have guests stay the night. Give in to the peace and quiet and enjoy all that Yering farms have to offer. You will feel happy and calm when you leave. Give yourself some time off and get away with Yering wine farms.
At Yering wine farms, the way they make wine is world-class and calls for the highest level of excellence. Yering farms always makes a product that stands out from the rest because they use only the best fruits and the most advanced ways to make wine. Its aged chardonnays and pinot noirs show how quality can be kept up over time.
The Farmyard Series
Their farmyard series is made for the hot summer in Australia.
Even though the 2018 Rabbit Run Sauvignon Blanc is still young, it is a good choice because it smells like citrus. It has hints of fresh lime and tropical fruit and finishes dry and crisp.
The 2018 Duck down Under Cabernet Rose is fun and full of fruit. Its beautiful color comes from the rose water and cherry scents. It ends with a dry taste that reminds you of how sweet berries are.
Estate Series
If you want a darker wine, the Estate series is a great choice.
One of their best choices is their 2017 Pinot Noir from the estate series, which is very well known. Aromas of sweet earth that please the nose combine on the tongue to make a taste that is subtly sweet and has a hint of spice.
The Estate series for 2014 George Cabernet Sauvignon is one of the tastier choices. The best wine the farm makes. It's the best example of a wine from the 1800s. Elegant and delightful. With scents of blackcurrants, blueberries, and tobacco, every sip will please your taste buds.
Cider range
Yering wine farms' signature range of cider is one of the things that make them stand out. So crisp and fresh that you'll think you're drinking apple juice right out of the press. Each sip is cool and enticing, and the whole thing is very refreshing. A crisp Yering farm cider is the perfect drink for spring or summer in Victoria. Nothing goes better with the sun.
Yering wine farms is the place to go if you want to get away this summer or find a bottle that will make your dinner party special. With their unique experiences and world-class wines, they set the standard for Victorian wine tours. Yering wine farms stands out from the rest because it has been around for a long time. Their experience is unmatched in Australia, and both their wine and cider are elegant and delicious.
Plan Your Trip To Wineries Yarra Valley & Mornington Peninsula
Are you looking to spend an amazing day tour at Yarra Valley wineries or Mornington Peninsula wineries? Look no further; we've got the best Yarra Valley winery tour packages and Mornington Peninsula winery tour packages Melbourne has to offer. We cover the finest Yarra valley wineries and Yarra valley wineries restaurants.
If you are in Burwood East, Victoria 3151, and looking for Ami Tours below is the best way to visit us.
Contact us
Ami Tours
03 5907 7227
bookings@amitours.com.au
18/786 Princes Hwy, Springvale VIC 3171
*Find us on Google Map