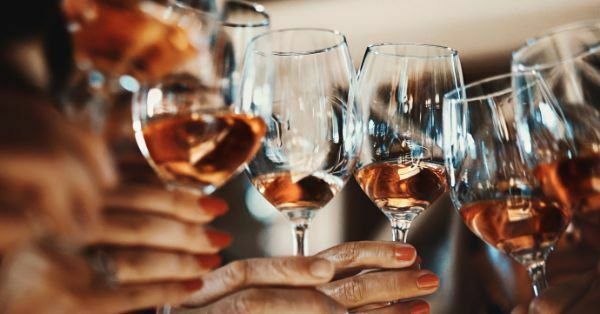 A little about our honorable business…
We are industry leaders in Victorian winery tourism, providing both open-to-the-public and private tours.
We take pride in providing the most affordable Yarra valley wine tasting Tours from Melbourne.
Our Daily Public Yarra Valley Wine Experience is the most well-liked winery trip from Melbourne because of its reasonable price and extraordinarily high-quality offering. Tours to the gorgeous Yarra Valley combine a lively social environment with entertainment and education, catering to everyone's needs from novice to expert.
Our team of an engaging, skilled, and informed tour bus drivers and guides makes a significant difference.
Each of our drivers/guides have a wealth of knowledge about the wine industry and is a consummate professional. They have previously held jobs as sommeliers, winemakers, and viticulturists. They are willing to impart their knowledge of wine to you because they are passionate and enthusiastic about it.
Detailed information
On a tour that departs from Melbourne and includes tastings and a vineyard lunch, visit Yarra Valley wineries. While learning about the flavors and terroir of YarraValley wines, you'll explore well-known Yarra Valley wineries like Kerri Greens Winery, Soumah Wines, Yering Farm, and Domaine Chandon. The lovely Yarra Valley wine region is well-introduced on this wine trip, which includes transportation from certain Melbourne locales.
What to anticipate from the Yarra Valley Wine Tasting Tours by Ami Tours.
Visit four vineyards to get a full understanding of Yarra Valley wines.
View a century-old winery and discover the terroir of the area.
high caliber: Tour includes wine tastings and a vineyard lunch.
Hassle-free: Easy pickup and delivery at the chosen location
Plan Your Trip To Wineries Yarra Valley & Mornington Peninsula
Are you looking to spend an amazing day tour at Yarra Valley wineries or Mornington Peninsula wineries? Look no further; we've got the best Yarra Valley winery tour packages and Mornington Peninsula winery tour packages Melbourne has to offer. We cover the finest Yarra valley wineries and Yarra valley wineries restaurants.
If you are in Narre Warren North, Victoria 3804, and looking for Ami Tours below is the best way to visit us.
Contact us
Ami Tours
03 5907 7227
bookings@amitours.com.au
18/786 Princes Hwy, Springvale VIC 3171
*Find us on Google Map