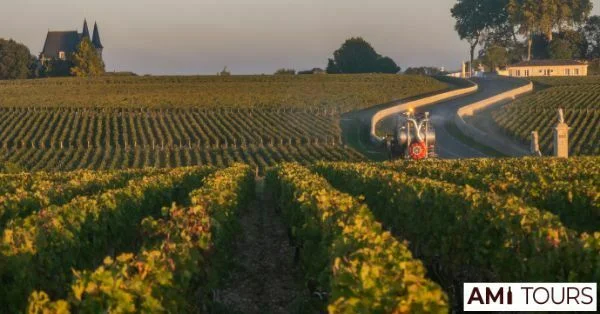 The Seville Estate is on a ridge of red volcanic soil that looks out over the upper Yarra Valley. It is hidden from the well-traveled paths of the mainstream, and its soil is very fertile red to grey volcanic on a clay base.
Cellar Door
We have the best views of the upper Yarra Valley, the vineyards, and the countryside around us. We are proud of the fact that James Halliday always gives 5 stars to our award-winning wines.
Our Estate wines can be tasted for free at any time.
For groups of 6 or more, there is a $5 tasting fee, and reservations are required. Maximum size 16.
Restaurant

The people who work in our restaurant try to come up with a menu that changes often and is heavily influenced by our connection to the Yarra Valley. Over the many years we've been at this location, we've made close friends with farmers and owners of small family-owned farms. These friends now deliver fresh food directly to our chefs as soon as it's ready. So, a dish might only be available for a short time because what's in season will determine what's on the menu for the week, month, or season.
Bread will be baked every day, pickles, chutneys, and ferments will take center stage next to meats from nearby farms, and vegetables and herbs grown on-site will be given a lot of attention. Our menu, which is based on food from the area, will change every week. The menu for the event is based on the season and may change if certain foods aren't available.
Accommodation

At Seville Estate, we have two different kinds of places to stay. The Seville Homestead is great for gatherings with a lot of people, while the Vineyard Apartments are better for couples or small groups of two.
Seville Homestead
The Homestead is tucked into the landscape and is surrounded by newly planted gardens. It was built in 1975 by Dr. Peter McMahon and his wife, Margret. In 2018, their grandson Dylan, who is also the head winemaker at Seville Estate, worked hard to fix it up. The Homestead is a beautiful, modern space where you can relax and spend time with family and friends. It looks out over the pool area, native gardens, and hills in the distance to the west.
The house has four bedrooms and can sleep up to eight people.
Apartments in Vineyard
Three newly remodeled apartments, each with its own style, are perfect for couples. Each room has a king bed, a kitchen, a private balcony, and a bathroom with a shower. Here, you can enjoy our award-winning wines, the clean air, and a lot of native animals.
Up to two people can stay in each apartment.
There are 3 different apartments that can be rented.
Heritage

When Dr. Peter Mc Mahon planted the first vines at Seville Estate in 1972, it was the start of the Yarra Valley's comeback as a premium wine region. By the end of that decade, Dr. Mc Mahon and his wife Margaret, along with winemakers like Mount Mary, Yeringberg, Yarra Yering, St. Huberts, and others, were making wines that helped the Yarra regain the high reputation it had in the 1800s. Seville Estate quickly became one of the best winemakers in the Yarra Valley after its first harvest. Surprisingly, the Seville Estate Shiraz got the most attention in a region known more for its red wines made from Cabernet and Pinot Noir. It quickly became one of Victoria's most sought-after wines. Today Peter and Margaret's dream began 35 years ago, and now Seville Estate is moving into its third phase. Seville Estate is also now run by a new generation of the Mc Mahon family. Dylan McMahon, the grandson of Peter and Margaret, is now the winemaker, continuing the passion that Peter and Margaret had for wine. The Van Der Meulens have been passionate about wine for a long time. For 18 years, they ran their own successful design and construction business in Brisbane called G & M Building Group. Before deciding on Seville, they looked at several wineries around the country. They bought the property from the controlling group of partners, which was led by CEO Robert Hawkins and winemaker Iain Riggs (from Brokenwood in the Hunter Valley). The Van Der Meulens moved to the winery in December 2005. It is near the Monbulk-Seville Road.
Vineyards

The Seville Estate is on a ridge of red volcanic soil that looks out over the upper Yarra Valley. It is hidden from the well-traveled paths of the mainstream, and its soil is very fertile red to grey volcanic on a clay base.
Most of the time, the vines are grown without water, and only water is used when the vines are under a lot of stress.
The fast growth of the vines in our Old Vine Blocks is kept in check by a "T" trellis system, which leads to a low yield of 2 tonnes per acre. VSP was used to plant the blocks in 1996. (Vertical Shoot Positioning). All of the vines are cut by hand using the cane pruning method. This method takes more work and requires you to know a lot about the vine. This also makes it easier to manage and control the crop level for the next year.
The vines are 200m above sea level and are facing northeast. Seville Estate gets its harvest much later than other parts of the Yarra Valley. Because of the elevation, the temperatures are cooler, so the grapes ripen more evenly and get good fruit and spice aromas.
Seville Estate is a very personal wine that comes from a one-of-a-kind place. The same care and love go into planting, pruning, and picking the grapes as goes into making the wine.
At the moment, there are 20 acres of vines, and here's how they are split up by type:
Riesling 1 acres Old Vine Cabernet Sauvignon 1 acre of Old Vine Shiraz, 6 acres of Shiraz, 5 acres of Pinot Noir, and 6 acres of Chardonnay.
The Estate and Reserve ranges are made from fruit grown on the site. The Barber range of wines also uses fruit from other high-quality vineyards.
Plan Your Trip To Wineries Yarra Valley & Mornington Peninsula
Are you looking to spend an amazing day tour at Yarra Valley wineries or Mornington Peninsula wineries? Look no further; we've got the best Yarra Valley winery tour packages and Mornington Peninsula winery tour packages Melbourne has to offer. We cover the finest Yarra valley wineries and Yarra valley wineries restaurants.
If you are in Black Rock, Victoria 3193, and looking for Ami Tours below is the best way to visit us.
Contact us
Ami Tours
03 5907 7227
bookings@amitours.com.au
18/786 Princes Hwy, Springvale VIC 3171
*Find us on Google Map