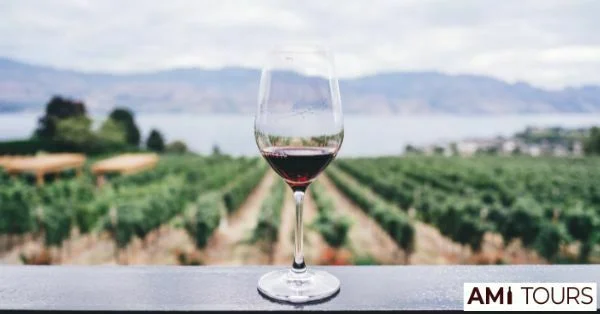 Steels Gate Cellar Door and Restaurant is just 60 km from the center of Melbourne. It is on a beautiful hillside at Dixons Creek and is made up of two hand-made boutique vineyards in the Yarra Valley.
Steels Gate Home Block Vineyard, which is 230m above sea level, was planted in the late 1970s on a slope with loose grey loam soil. It gets no water and is cared for by hand. It is surrounded by a National Park. The vines are taken care of by hand, and the grapes are picked by hand at just the right time.
The first seed for the Steels Gate cellar door and the modern restaurant was planted in the early 1980s. It is 150m above sea level. Steels Gate makes elegant, well-known wines. The wines we grow and make on our own land are smooth and have great taste. When you have good food, good wine, and a great view, it's almost impossible not to sit down for a meal. There is a display of local art and a pantry full of local products that people can try and buy.
Steels Gate Wines VIC 3775
When Matthew Davis and Brad Atkins, who are married, bought the land in 2009, it was full of blackberries and the vines needed a lot of care. Since the vines were once used to make award-winning wines, the goal was to bring them back to their former glory. This is where the Steels Gate winery was built and where it is still located. The block is surrounded by King Lake National Park and has equal numbers of Chardonnay and Pinot Noir vines. It does not get any water and is cared for by hand.
Matthew and Brad decided in 2017 that they needed to grow their business and leave the business world. After looking into all of their options, the two of them found a great vineyard with a restaurant and cellar door for sale in Dixons Creek. They bought it in the beginning of 2018.
This new purchase tripled the size of their estate and added more Chardonnay and Pinot Noir as well as Cabernet Sauvignon, Shiraz, and a few Cabernet Franc and Merlot vines to give them a wider range of wines (now used in their single barrel range).
Matthew and Brad thought they were going to run a cellar door with "cafe"-style food. Instead, they were thrown into the restaurant business for the first time when there was a constant demand for high-quality food.
Brad Atkins and Matthew Davis
Matthew Davis and Brad Atkins are co-directors and owners of Steels Gate Wines. They are in charge of all parts of their business, including making the wine. The two are proud to call themselves Vignerons because they grow their own fruit, make Steels Gate wine, and sell it. They have more than 15 years of experience leading and managing in the wine industry.
Matthew is in charge of viticulture on the two "blocks" that make up Steels Gate Wine estates. Brad helps him out at important times of the year. On the other hand, Brad is in charge of the Steels Gate Restaurant and Cellar Door at their Dixons Creek vineyard. Matthew is on hand to help as needed.
The two partners then work together in the winery to make Steels Gate Wines throughout the year.
Plan Your Trip To Wineries Yarra Valley & Mornington Peninsula
Are you looking to spend an amazing day tour at Yarra Valley wineries or Mornington Peninsula wineries? Look no further; we've got the best Yarra Valley winery tour packages and Mornington Peninsula winery tour packages Melbourne has to offer. We cover the finest Yarra valley wineries and Yarra valley wineries restaurants.
If you are in Hallam, Victoria 3803, and looking for Ami Tours below is the best way to visit us.
Contact us
Ami Tours
03 5907 7227
bookings@amitours.com.au
18/786 Princes Hwy, Springvale VIC 3171
*Find us on Google Map