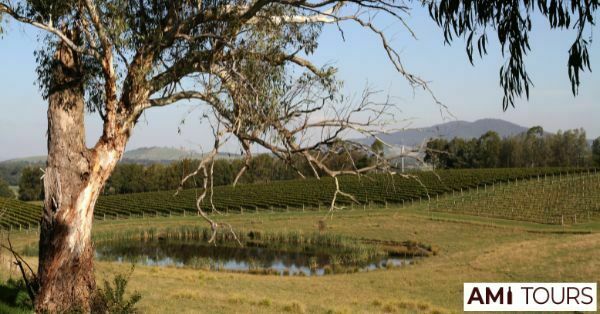 Healesville is a small town in the Australian state of Victoria. It is in the Yarra Valley. It's the perfect place for a wine-tasting vacation because of its rolling hills, beautiful vineyards, and stunning views.
There are a number of Wineries Healesville in area. Each one has its own style and personality. There's something for every wine lover to enjoy, from classic reds and whites to sparkling wines and dessert wines.
TarraWarra Estate is one of the wineries in Healesville that stands out. TarraWarra Estate is known for its high-quality wines, such as Chardonnay, Pinot Noir, and Cabernet Sauvignon. It is on a beautiful property just outside of town. The winery also offers different ways to pair food and wine, such as a gourmet lunch or dinner at its own restaurant.
Punt Road Wines is another well-known Wineries Healesville. Punt Road Wines is known for its Chardonnay, Pinot Noir, and Pinot Gris. It is on a beautiful piece of land with a wide view of the valley. The winery also has a variety of tasting options, such as a Cheese and Wine Tasting Plate and a Sparkling Tasting Plate.
Yering Station is a winery that is worth going to for something a little different. Yering Station is known for its unique way of making wine. It is on a historic property in the middle of the valley. The winery makes both traditional reds and whites as well as a variety of other wines, such as Viognier and Tempranillo.
Rochford Wines is a great place to go if you want a more laid-back time. Rochford Wines is on a beautiful piece of land with sweeping views of the valley. They have a variety of tastings, including a Gourmet Picnic Tasting Plate. There is also a restaurant at the winery where you can eat a gourmet lunch or dinner that goes well with the winery's wines.
In addition to the wineries, Healesville has a number of other things to see and do. You can look around beautiful gardens and parks, ride in a hot air balloon, or take a scenic drive. There are also a lot of galleries, studios, and live music events.
Wineries Healesville has something for everyone, no matter what they are interested in. There are lots of things to do, whether you're a wine expert or just want to take it easy and enjoy the beauty of the area. So why not plan a trip to Healesville and see what this amazing area has to offer?
Plan Your Next Wineries Healesville Tour With Ami Tours
Are you looking to spend an amazing day tour at Healesville wineries, Yarra Valley wineries or Mornington Peninsula wineries? Look no further; we've got the best Yarra Valley winery tour packages and Mornington Peninsula winery tour packages Melbourne has to offer. We cover the finest Yarra valley wineries and Yarra valley wineries restaurants.
If you are in Richmond, Victoria 3121, and looking for Ami Tours below is the best way to visit us.
Contact us
Ami Tours
03 5907 7227
bookings@amitours.com.au
18/786 Princes Hwy, Springvale VIC 3171
*Find us on Google Map